---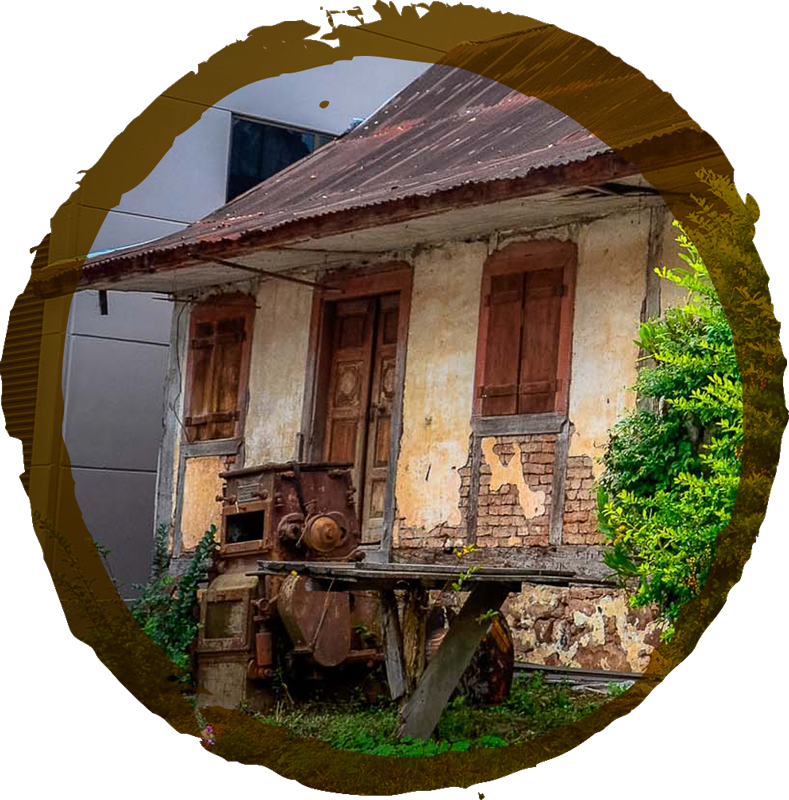 It was a sunny morning. My dad was at work and my mom was distracted with something else. I took advantage of their absence to take a bottle of cachaça and some jar my mom would keep sweets and jam she made herself. I collected some parsley seeds in the vegetable garden and mixed them all together. Then I closed it very tight and buried it in the yard for technical and political reasons. The temperature constantly low and the lack of sun allowed the maceration to extract the scents from the mixture kindly and naturally. My dad and my mom never had found it out.
I was 12 years old and that was my first venture in the beverages world.
I wanted to be like grandpa Emílio, who was a traveling enologist. Unlike those flying winemakers from these days, he would flight only in his dreams, or in his Ford Williams truck, with a portable lab and the right chemicals to analyze his clients wine and the right tools to treat and set their vineyards. However, it was a long long way until he arrived in Flores da Cunha in his truck. This story begins far behind him. In fact, this history, started in Germany in 1846.
My great-great-grandfather, Johann Philipp, was born in the small village of Bierkenfield, in Prussia, in 1835. In a time when Germany was not even a country, so to speak, he grew up to learn his father occupation, woodcraft. In his youth, he got specialized in transportation gear, such as, saddler and wagon pieces. Those were hard times during his early adulthood at that part of Europe. The prospects were not good at all for the young; they would be more likely to die in war than to thrive in their professions. So he decided to leave town for new exuberant lands. So he left his village to go to Hamburgo Velho (today Novo Hamburgo), in Rio Grande do Sul, south Brazil.
Nicolau Júlio Kunz, my great-grandfather, went on with the family business, adding to it the beverage production, which was truly homemade before he took it up. At his shop, he would also make and sell shoe molds and saddlery gear. In addition, he had his own coffee brew (Café JK) and some other beverage, such as Creme de Moka Júlio Kunz, a must have at the time. An artisan and an artist, he was the first conductor of the Sociedade Aliança Choir, which today, in his memory, is called Júlio Kunz Choir. He had many talented sons and daughters: Júlio, Brazilian National Team goalkeeper; Oscar, a great businessman in the footwear industry; Elza, a great pianist; Vitor Hugo, a cigar brewer; Luiz Felipe, who went on with the spirits business; and, finally, my grandpa, Emílio.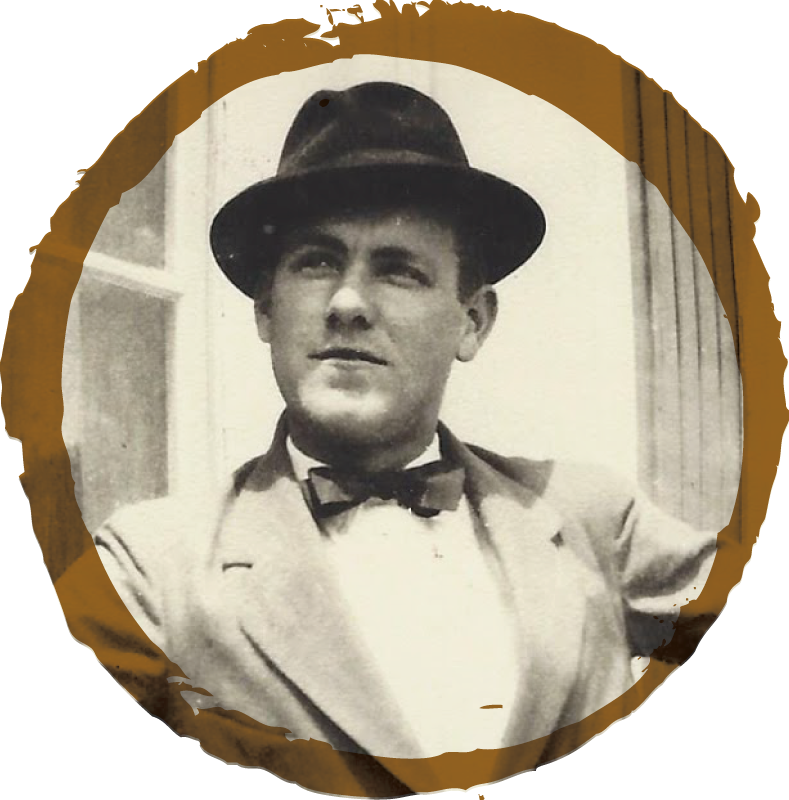 Grandpa Emílio was a nice person to be around. He would play double-bass, he danced the "tango floreado", he was a very educated man, he was fun and would appreciate good talking and good wine. His life was very curious. When he was 17 he had tuberculosis and because of that he lost one lung. He had asthma and a heart problem. In his early 20s, he fell in love with the daughter of a doctor and asked her to marry him. The doctor-father, wisely, didn't allow her to get married with my grandpa and recommended him to move to the Serra Gaúcha (the hills), where the air was purer and fresher, to live the few years he'd still have ahead him. Poor doctor, my grandpa stopped smoking cigarettes at the age of 75 and kept on only with his cigars, because, as he said "cigarettes are starting to make me feel bad". At 86, he died from complications of pneumonia.
Lucky grandma Angelina! She met him for the first time when he was riding a white horse, in Gramado (RS). In her dreams she always wanted to meet the man she was going to marry riding a white horse. After they got married, grandpa Emílio founded Petronius Winery, dedicated exclusively to the making of quality spirits and fine wines, in the 1930's. Back there, grandpa Emílio already knew that Merlot would be one of the emblematic grapes form de Serra Gaúcha and he also knew very well the potential of forgotten grapes such as Barbera. So, in the same house where whisky was made (he would pronounce it "víski" in a strong German accent), bitter and wine; in that very house where everyone would go for a snack in the afternoon and would pour themselves a nice glass of Petronius muscatel, and would eat cakes made and sorted by grandma Angelina; in the house to which governors would also show up; in that very very house where the famous writer Erico Verissimo was an always-welcome-guest, there, my father, Eloy, was born.
A century after Johann Philipp had left Europe to run away from the war, my father went to the army to help fight the Nazis during World War 2. He was called on duty when he was only 17. He would have had to fight and was being trained to make explosives. Luckily, the war ended before he boarded. He still had to serve the army after war, though, it was mandatory. However, those were more peaceful times then. Beside the brevet of a 1st sergeant, his military period helped him to learn chemistry, something fundamental to the development of other kinds of whisky and liqueurs. And that was his work for the rest of his life. He even worked with his uncle, Luiz Felipe, in Marumby Beverages S/A, in Caxias do Sul, where he gained valuable experience in the production of beverages. Only then he moved to Flores da Cunha, where his most beautiful dreams came true.
Much more than chemistry, my dad would know about people. He had the ability of connecting people, ideas and plans as few persons would do. He had just arrived in Flores da Cunha when he started up his first company, Kunz, Muraro & Cia. Ldta., a partnership with Claudino. After some time, the partnership ended and he founded E. Kunz & Cia. Ltda., in 1958. In addition to a series of well-known beverages, such as Sang'galo Bitter, Lacombe Rum and Kunz Liqueurs, my dad anticipated wine-related tourism in decades in Serra Gaúcha. He rewrote the history of the rooster, turning Flores da Cunha into a reference to Brazilian tourism, being known as Terra do Galo (Roosterland). He also founded the Galo Vermelho Inn (Red Rooster Inn) which still is in the memory of the people who had the opportunity to appreciate its structure.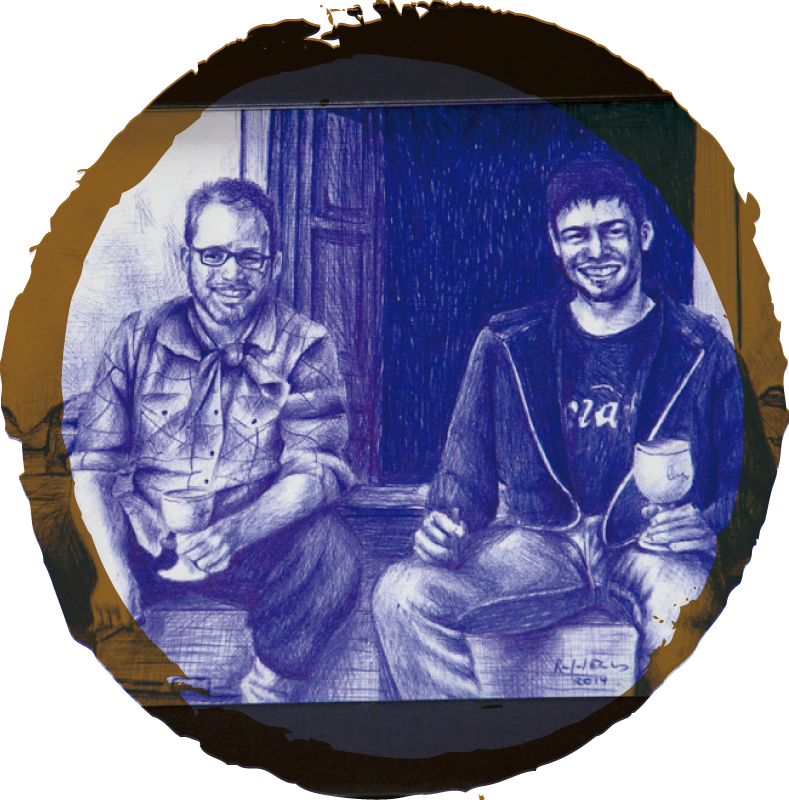 I myself was born in Flores da Cunha, in a barrel of whisky, well kind of. After my home brew experiences, those I told you in the beginning, I learned how to do my first chemical analysis in the E. Kunz lab, where grandpa Emílio used to do his clients wine analysis. From my father I learned to be dynamic and energetic in the production of beverages and gastronomy businesses, sharing my first working years between the beverage business and the hotel. During the 1980's, I founded my first company with my brother, Júlio. We worked more than 15 years producing and distributing beverages in Caxias do Sul. After that I was invited to participate in the Fante Indústria de Bebidas Ltda. partnership, successor of E. Kunz, where I had the opportunity to develop great products, such as Vodka Rajska, Dushy Fest non-alcoholic and Quinta do Morgado grape juices. Today I work in another dream. Together with my sons Augusto e Júlio César, I founded Petronius Beverages by Authors, a company committed to elaborate exclusively premium beverages which tell our family history and stories, the moments lived in Brazil since 1846.
Welcome to our recipes and welcome to our stories!
Cheers!